Film Screening & Panel Discussion
Image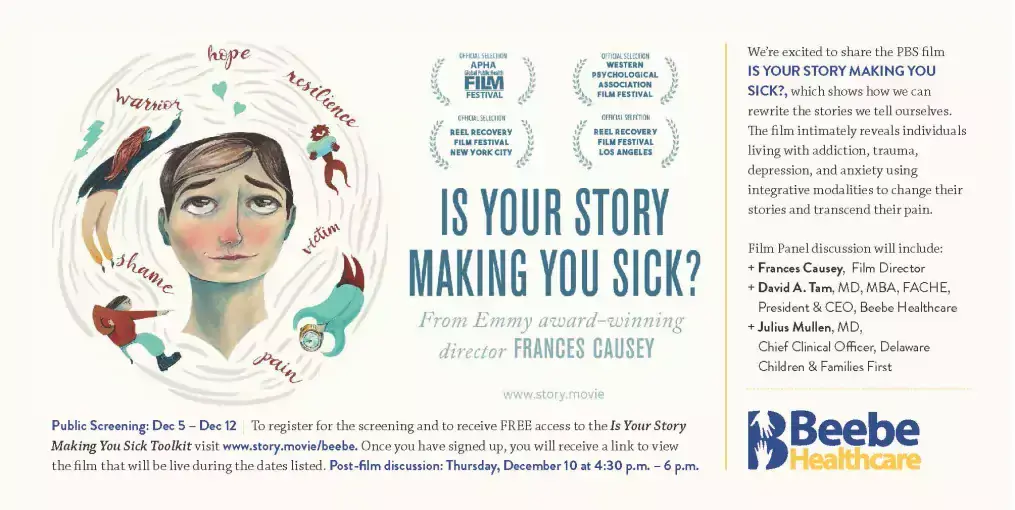 We are excited to share the PBS film, "Is Your Story Making You Sick?" which shows how we can rewrite the stories we tell ourselves. The film intimately reveals individuals living with addiction, trauma, depression, and anxiety using integrative modalities to change their stories and transcend their pain.
The public film screening will be available December 5-12. To register for the screening and receive FREE access to the toolkit, go to www.story.movie/beebe.
Once you have signed up, you will receive a link to view the film during those dates.
The post-film panel discussion will be Thursday, December 10, 4:30 to 6 p.m.
The film panel will include:
+ Frances Causey, Film Director
+ David Tam, MD, Beebe President & CEO
+ Julius Mullen, MD, Chief Clinical Officer, Delaware Children & Families First
Register
---