---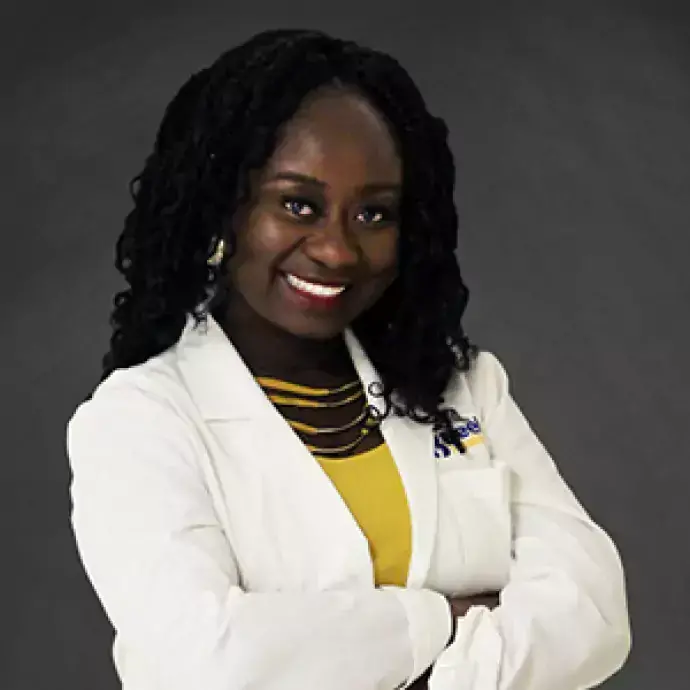 ---
Make an appointment by calling (302)480-1919.

ABOUT THE PROVIDER
Dr. Nyanin is a board certified obstetrician and gynecologist who joins Beebe Medical Group's Women's Health team.
After receiving her undergraduate from Stanford University and medical degree at Rutgers Robert Wood Johnson Medical School in New Jersey, Dr. Nyanin completed her OB/GYN residency at the University of Maryland Medical Center in Baltimore and the West Virginia University/Charleston Area Medical Center.
Prior to joining Beebe, Dr. Nyanin worked at the Luminus Health Chesapeake Women's Health in Easton, Maryland. She is a member of the American Congress of Obstetricians and Gynecologists. She has numerous leadership and teaching experiences, as well as published research and presentations. Her passions include integrative medicine, sexual health and infertility.
"I am very excited to join Beebe," Dr. Nyanin said. "I came here because of its family-like environment and access to patients and coworkers from all walks of life. I am passionate about the overall health of women, including our physical, reproductive, and mental wellbeing – to name a few aspects. My philosophy is to treat the whole individual."
Dr. Nyanin is employed by Beebe Medical Group and is a member of Beebe Healthcare Medical Staff. She will see patients at Beebe Women's Health Rehoboth. To make an appointment, call 302-480-1919.
BOARD CERTIFICATIONS
Board Certified in Obstetrics & Gynecology
This provider sees patients at these locations