Autumn Safety Tips for Parents
The weather is getting cooler, being back in school has lost its novelty, and Halloween decorations are everywhere—it must be fall! In addition to planning for safe costumes, trick-or-treating safety and candy safety this Halloween, there are other important ways to keep your family safe this Fall.
Germs
I know you've heard it before but it is worth repeating: clean hands save lives! Kids (those adorable little viral vectors) are back in school now, coughing and sneezing all over each other. Help protect your children from getting sick by teaching them to wash their hands often and to keep their hands away from their nose and mouth. Help them learn to cough into their elbow instead of their hand. And please keep them home if they are sick—their friends (and their parents) thank you.
Everyone 6 months and older should get vaccinated against the flu every year. Even if the influenza vaccine turns out to be an imperfect match for the soon-to-be circulating strains (we will find that out in a few months), the vaccine can still help prevent more serious outcomes, so it is worth it either way, especially if you have a young infant who cannot get one themselves.
Road Safety
With the sun setting earlier these days, it's likely the kids will be walking home from the bus stop or playing outside after dark. They should only walk on the sidewalk or facing oncoming traffic, and should be sure to wear light colored clothing and/or reflective tape on their front and back, so they can be easily seen. Children under the age of 10 should not be allowed to cross a street without supervision.
If your children are riding bicycles, they should have reflective stickers on their bikes and helmets--which of course they are wearing every time they get on their bikes, right? That is non-negotiable! And remember, you are their role model, so it's very important that you wear your bike helmet every time you ride, too. As I often remind the kids I see, we each only get one head—it's important to protect it!
Finally, with autumn brings the return of jackets, fluffy coats, hats, mittens. And, reminders about taking off said fluffy coats before clipping your kids into their car seats. All that fluff will compress in an accident, leaving the straps too loose and not protecting your children.
Leaves
Raking leaves is a chore that can be turned into a fun and active family activity. Even toddlers can go around picking up pine cones. But never let kids play in a leaf pile that is at the curb. While they are having fun burying themselves and crunching the leaves, they may not be seen by oncoming cars. Leaf piles that have been around for more than a day should be approached cautiously. Although it is quite unusual for people to get bitten, leaf piles can attract some not-so-friendly critters like brown recluse spiders and snakes—never reach your hands into places you cannot see.
Please don't burn your leaves! Not only is it illegal in Delaware (since 1995), burning leaves releases carcinogenic chemicals as well as carbon monoxide and particulates that can trigger asthma attacks. Also remember, poison ivy is still around in the fall, even if the leaves have fallen off. Look for woody vines wrapping around trees—and steer clear. And if you burn poison ivy, the aerosolized poison ivy oil (urushiol) can cause severe inflammation in the lungs which can be life-threatening.
Fire Safety
With the weather getting colder, it's time to think about lighting fires. Before using your fireplace or wood stove, be sure to have your chimney inspected and cleaned. Make sure that there is a wide barrier (such as a child gate) around the fire and always supervise children to keep them safe from burns.
Space heaters are convenient but not very safe. They get very hot and little fingers may be attracted to them. And never use a space heater to try to dry wet mittens and scarves. It won't work well anyway and could set your house ablaze.
The changing of the clocks for daylight savings is a great reminder to change the batteries in your smoke detectors and carbon monoxide detector. They should also be tested monthly.
Also, just in case your fire prevention techniques fail, make sure you have a plan. Each child and adult should have an alternative escape route out of their bedrooms should the doorknob be hot, signaling fire on the other side. Families should decide on a designated meeting place (such as the mailbox or neighbor's porch) so no one runs back into a burning building looking for someone who is already out! Run a drill or two to practice, which will make it much easier to remember what to do in the "heat" of the moment.
Autumn is a season of beauty, with the crisp days, leaves changing and falling, pumpkin pie and apple cider, the sounds of geese migrating, and expecting the first frost. Enjoy the season, but remember to practice safety first.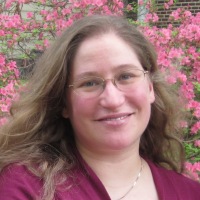 Stacey G. Fox, MD, FAAP, is a Board Certified Pediatrician with Beacon Pediatrics, which is affiliated with Beebe Healthcare. Beacon Pediatrics is now accepting new patients and is also available for scheduled urgent appointments for children who are visiting the area. The office is located at 18427 John J. Williams Highway, Suite 212, Rehoboth Beach, DE 19971. For more information, call (302) 645-8212 or go to www.beaconpediatrics.net.
---