Image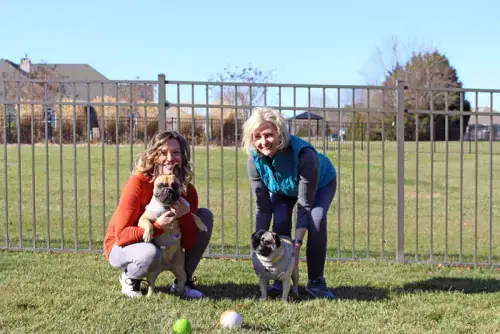 Jean Winstead set out to transform her mind, body, and heart health. 
Jean knew she wasn't in a good place. Starting in late 2018, she experienced a series of infections, including bronchitis, a sinus infection, and an ear infection, one after another. 
"I've always been a relatively healthy person, but obviously something was impacting me," Jean says. She suspected stress was the root cause.
As the Health Sciences Librarian at Beebe, Jean interacts regularly with Beebe team members who use the research library. One of those team members is Rita Williams, MA, CHES, NBC-HWC, Oncology Integrative Health Coordinator, and Jean knew that she was a wellness coach and focused on positive lifestyles.
"I went over to her and I said, 'I need your help. I want to start working with you,'" she says.
Jean began working with Rita one-on-one, and later participated in the pilot of Beebe's 12-week Be WELL Lifestyle Program, that addresses health and wellbeing from a holistic perspective. Jean and the others focused on getting back to the basics and making small, incremental changes across a variety of areas, mind and body, over their course.
MIND
When Jean started practicing awareness, she began to notice so many things that she'd previously been oblivious to. One day, after a tough start to the morning, Jean was rushing to work and listening to the radio, but trying to stay mindful and focused. When she pulled up to a stop light, the car in front of her had a tire cover that said, "One life. Live it." "I said, 'OK, that's a sign.'" 
 
BODY
An important component of Jean's wellness journey during the Be WELL program was her daily plank. Planking involves holding the body in a position similar to a push-up position for a set amount of time. Typically, the arms are fully extended under the shoulders or bent at a right angle with the forearms on the floor and parallel to the body. Jean worked up to 12 minutes of this weight-bearing exercise by the end of the program with the help of her trainer, Joy, who she sees once a week at built. fitness.
"Now when I find myself in a stressful situation," Jean says, "I think, 'I can do a 5-minute plank. I got this.'"
In addition to working with her trainer and keeping up with planking, Jean also walks her dogs, Rocco and Ray Ray, who she affectionately calls her "walking coaches."
"I've started walking them separately to increase my number of steps," she says. 
 
HEART
The Be WELL program has a stress management component similar to the Ornish Lifestyle program. "We all had different challenges, but we felt comfortable enough to have actual connected-ness," Jean says.
Throughout her participation in the Be WELL program, Jean was pleased to see her biometric numbers moving in the right direction. When she went for her annual visit with her cardiologist, Robert Myers, MD, of Cardiovascular Consultants of Southern Delaware, he noted that her weight was lower than it had been since she began seeing him years ago and asked what she had been doing. When Jean told him about the Be WELL program and her wellness journey, Dr. Myers encouraged her to keep up the great work.
"This is a journey I'm going to continue on and I'm going to continue to incorporate this into my every day," she says. 
This article was first published in Beacon magazine - Spring 2020.
---