Dr. Tam: Recovery is Moving Forward    
Image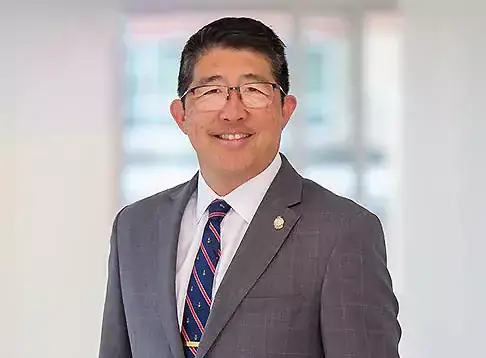 After 90 days of being as the President & CEO of Beebe Healthcare during the COVID-19 Pandemic Crisis, it's nice to be writing good news more frequently.
The COVID-19 numbers continue to trend in a direction toward recovery. Statewide hospitalizations have dropped below 100. As we continue to monitor that data, Beebe lowered our level of Hospital Incident Command System (HICS) meaning we are no longer in "crisis mode" 24/7. However, we remain vigilant and prepared to continue battling this pandemic because it is a marathon – not a sprint.
As the state of Delaware continues to move into advanced phases of recovery so does Beebe.
One of the very reasons we have been able to rapidly and confidently move into our next phase of recovery is the extensive safety measures already in place at all Beebe care sites, including our Walk-In Care, physician offices, and surgery centers.
Our outpatient surgery center at the Rehoboth Health Campus and operating rooms at the Margaret H. Rollins Lewes Campus are increasingly busy with bringing back postponed elective procedures as we work with our surgeons and staff to quickly and safely take care of all the patients who have been waiting for their care.
Thank you to all of you for being patient and trusting us as your local health system to do the right thing at the right time for the community.
Additional measures like imaging and lab work being performed by appointments, and the requirement that you wear a mask when visiting any Beebe care site, are necessary at this time to ensure your safety – which is always our top priority. And we continue to utilize and grow our telemedicine platform so that our Beebe Medical Group providers can care for you in the comfort and safety of your home if need be.
All of this good news does not mean the pandemic is over – COVID-19 is here to stay until an effective vaccine can be produced. Physical distancing is still important even as we all start to venture out to enjoy our beaches, restaurants, and boardwalks. Please continue to stay home if you are sick, wash your hands frequently, and wear a face covering out in public.
As a relative newcomer to Delaware, I was honored to be asked to join the governor's Pandemic Resurgence Advisory Committee. We all need to plan together to prevent and be prepared for a possible resurgence of the virus. I commit to ensuring that the needs of Sussex County are represented in this worthy effort.
But the feeling of relief in the air is palpable. You can sense it as people begin to practice the new normal.
Team Beebe has been venturing out, too. On June 13-14, nearly 300 runners and walkers participated in the first annual virtual Beebe Heroes 5K. It felt good to run and exercise again! Besides having fun, Beebe Healthcare wants to promote good health for everyone.
Looking ahead, the Beebe Oncology team has prepared a superb new Miracle Mile event on June 27 that will keep folks in their cars as they participate at Hudson Fields. 
My incredibly talented and innovative team is developing new ways to educate, guide, and connect with you – our community – while we remain focused ourselves in keeping the curve flat. We can keep that curve flat if we remember what we did to get here. Let's continue to partner and work together to make Sussex County a healthy community for all to enjoy – together.
---