Dr. Tam: We Can Do More to Help Those with Behavioral and Mental Health Struggles 
Image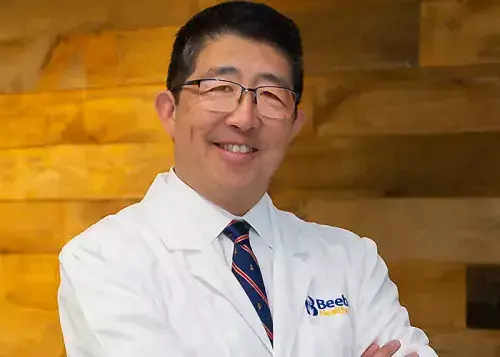 It is important to remember that the COVID-19 pandemic is not the only public health crisis afflicting our county, state, and nation.
Everyone should seek the care they need during this pandemic, including the opportunity to receive a vaccine now that it is open to everyone aged 16 and older.
Data suggests patients are still delaying care. This only increases the gap of care for those who struggle with behavioral health, mental health, and substance abuse disorders.
Delaware, Sussex County, and Beebe Healthcare have made great strides to provide more treatment, resources, and education to these individuals in recent years, but we all agree we can do more.
Delaware is a small state, but in 2019 it had the second highest death rate due to drug overdoses in the nation, as reported by the Centers for Disease Control and Prevention (CDC).
In just the past few years, Delaware has seen an 88% increase in drug overdose deaths, up from 229 reported deaths in 2015 to 431 in 2019, according to the Delaware Division of Forensic Science's annual report. The number of drug overdose deaths in 2020 is expected to eclipse previous records.
Initiatives like Delaware Goes Purple and Beebe Goes Purple have greatly increased resource education, overall awareness, stigma reduction, and prevention. Numerous naloxone PODs (points of distribution) throughout the county have provided life-saving naloxone, education, and additional resources to hundreds of families.
SUN Behavioral Health in Sussex County has provided much-needed inpatient treatment options since its opening in 2018, but most services in the county remain outpatient.
The substantial need for these services outweighs the current resources available to the number of Sussex Countians who would benefit.
Eighty-one percent of the people who died from a drug overdose in 2017 interacted with a health system in the year prior to their deaths, and half of those who died had visited an emergency department, according to Delaware's "2017 Drug Mortality Report."
Not all visits were necessarily related to the decedents' drug use, but this is an example that shows more local and outpatient-focused intervention is best at the appropriate setting rather than at an acute medical care center, especially when acute medical care is not required.
Beebe Healthcare, like many other health systems, has created a behavioral health teams in our emergency departments to assist patients with signs and symptoms of addiction and other mental and behavioral health concerns. This includes a peer coach, a well-known approach in detox facilities and long-term residential recovery programs, who creates a connection with a patient and offers ongoing support.
The window of opportunity isn't always open to connect a patient to the resources needed and educate them on the life-changing benefits. If they are willing and able to pursue detox and treatment, it can change not only their life but their families' lives as well.
Still – the need for services far outweighs the current resources.
Imagine a crisis stabilization unit adjacent to a separate emergency department that could care for patients and deliver the most appropriate, focused care with an emphasis on their mental and behavioral health. A similar success was Beebe's COVID Positive Care Center. It was not a 24/7 operation but provided specific care to those who were not sick enough for inpatient care.
Another challenging landscape for those who do not end up at a care facility is that the No. 1 location where an overdose occurs in Sussex County is in the home.
This again is a lesson we can learn from the pandemic. Community-facing mobile vaccine and testing units brought access to needed care and resources to the community.
A mobile health unit that focuses on mental and behavioral health issues would have the ability to meet people where they are – literally. This link to care for our neighbors and community members is critical as there are still many barriers to basic healthcare services.
Lack of transportation or internet resources, language and communication barriers to culturally sensitive care, and a lack of knowledge of resources combined with local community treatment facilities often fuel this crisis.
Using data and collaborating with community resources, a mobile clinic could target neighborhoods where data identifies potential hotspots of substance abuse – much like the invaluable Community Response Team, but the emphasis would be on preventing the overdose before it happens.
By removing the barrier of the traditional brick and mortar establishments such as health clinics, care facilities, and hospitals, healthcare providers will be able to take care of our patients in their own community and environment, which would lead to more than just substance abuse treatment but would also address social determinants of health and mental health as well.
If there is one thing, we have all learned about epidemics, EVERYONE in the community suffers when individuals are affected. The opioid epidemic hits all of us in one way or another. 
Beebe Healthcare's vision is to be the best community health system we can be for Sussex County, and we commit to fighting the opioid crisis with the same dedication and commitment you have seen in our battle against COVID-19 in Sussex County.
---