Put Your Best Fork Forward and Enhance the Flavor of Food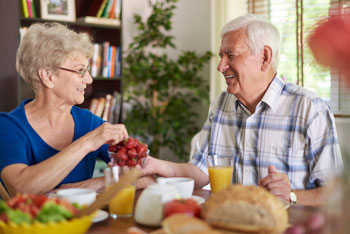 As a Registered Dietitian, one of the things I often hear from patients is that they cannot taste anything. To them, food tastes like cardboard, is too salty, too sweet, or tastes metallic. There are many things that can lead to these taste changes, such as dry mouth, chemotherapy, and other medications. Taste alterations can lead to poor nutrition, which leads to weight loss and malnutrition. Here are some strategies to improve the taste of food.
Make sure your mouth health isn't an issue. In some cases, a change in taste can signal another health concern. If you believe your mouth is the issue, talk to a doctor or dentist. Here are some suggestions to improve mouth health.
Good mouth care. Take care of the teeth and gums. Make sure to brush your teeth and rinse your mouth frequently throughout the day. It could be with an alcohol-free mouth rinse, baking soda mouth rinse, water, tea, ginger ale or salted water, or a melon ball size of sorbet. Look in the mouth to make sure there is nothing like thrush, which appears as a whiteness covering the tongue, and can contribute to a bad taste.
Schedule a dental visit to rule out any dental problems.
Quit smoking. Smoking can dull the ability to taste because it reduces the sensitivity of taste buds.
Experiment with foods that can perk up your taste buds. In some cases, bland food can become boring and can cause people to forget about certain flavors. Try adding new flavors to your meals. Here are a few suggestions.
Use tart-flavored hard candies like lemon drops and peppermints or chewing gum after a meal to get rid of any lingering undesirable tastes.
Choose fresh and frozen products as much as possible over canned. Many people find that fruit, particularly citrus fruits, taste better to them.
Use plastic or wooden utensils if there is a metallic taste.
Experiment with herbs and spices. Adding a dash of cayenne can help waken the taste buds.
Sharpen up the flavor with different kinds of cheeses. Use a smaller amount of a sharper flavor cheese such as sharp cheddar, feta or parmesan.
Intensify flavor with dried ingredients such as sun-dried tomatoes, dried mushrooms, dried cranberries, apricots or plums.
Pep it up with peppers. Try different kinds of pepper or a hot pepper sauce.
Add a tangy taste with citrus juice or grated citrus peel: lemon, lime, or orange.
Toast nuts. Some nuts release more of their flavor when lightly toasted in a hot pan.
Experiment with different kinds of vinegars and mustards.
Caramelize onions. Caramelizing onions in a pan with a bit of olive oil can bring out their sweetness.
Roast vegetables. This can add to their flavor. Try drizzling them with a balsamic glaze or dusting them with Parmesan after removing them from the oven.
Use the slow cooker. Try new meals that may include new or more powerful flavors.
Add a small amount of fat such as olive oil. Oil can help enhance many flavors, including garlic.
Peel carrots or have the baby carrots that are already peeled. Carrot peel will often taste bitter especially to folks undergoing cancer treatment.
Don't force yourself to eat something that does not taste good to you. If red meat does not taste good, try an alternate protein source such as poultry, seafood, eggs, milk, cheese, or beans. If you don't like the taste of poultry by itself, try marinating it to unlock a different flavor.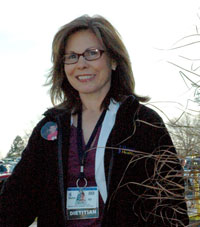 Kim Westcott, MS, RD, LDN, CSO, has been a Registered Dietitian at Beebe Healthcare since September 1993, working in a variety of positions supporting the nutritional needs of those utilizing the school-based wellness centers, outpatient facilities, inpatients at the hospital, and those attending community events. For more information on health and nutrition, go to www.beebehealthcare.org.
---