Your Hospitalist Will See You Now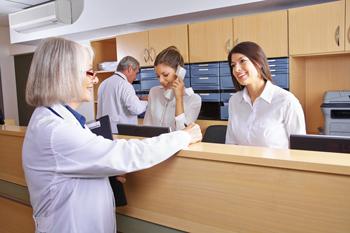 As the state of healthcare continues to evolve, a trend toward hospitalist medicine is becoming the standard of care. Beebe is one of many hospitals using hospitalists to care for patients in the hospital.
Hospitalists at Beebe Healthcare are physicians who are board certified in internal medicine and specialize in patients who must receive care in the hospital. They are in the hospital 24/7, so a patient needing a physician can have one at the bedside immediately, whether it is to be admitted to the hospital or in an emergency day or night.
In the past, primary care physicians would visit their patients in the hospital. However, as primary care practices become busier and may be located farther from the hospital, hospitalists are filling the need for increased physician presence at the hospital.
If you think of it from a staffing perspective – would you want your family member to wait to be cared for until his or her primary care physician was finished with patients and could drive to the hospital? Probably not.
At Beebe, the skilled hospitalist physicians, nurse practitioners, and nurses coordinate the care of a hospitalized patient. They work closely with case managers and discharge planners to ensure the safest and earliest discharge possible. They consult with the primary care physician, as well as with specialists both in the local area and at university hospitals as necessary.
Hospitalists also serve as a consultant for patients admitted by a surgeon to help manage medical issues such as diabetes or hypertension. Outside of providing medical care, hospitalists serve on committees in the hospital, working to improve safety and quality of care given in the hospital.
By having a team of hospitalists, Beebe allows primary care doctors to have more time in their offices to serve patients in the outpatient setting. Hospitalists communicate the care a patient is receiving in the hospital with the outpatient physicians, so patients have the information in their charts for follow up after their hospital stay.
The Society for Hospital Medicine estimates there are nearly 60,000 hospitalists working today. This is a dramatic increase from about 1,000 practicing hospitalists in the mid-1990s.
Hospitalists play an important role in healthcare, providing advanced care for inpatients. They also serve as support for primary care physicians who are able to focus their time on patients outside of the hospital. Hospitalists are like the glue that holds the continuum of care in place – providing excellent patient care and communicating with primary care physicians so patients have their follow-up needs met upon discharge.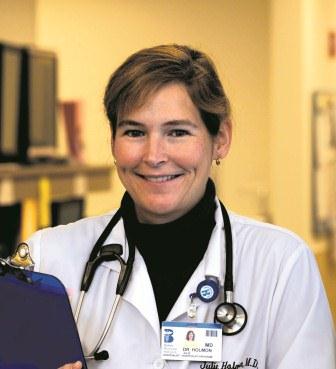 Julie Holmon, MD, is Board Certified in Internal Medicine and Pediatrics. She is Medical Director of the Hospital Medicine Program at Beebe Healthcare. Dr. Holmon received her medical degree from Johns Hopkins School of Medicine. She completed her residency at Christiana Care Hospital and A.I. DuPont Hospital for Children. She serves on the Medical Executive Committee, Quality and Safety Steering Committee, Utilization Management Committee, Readmissions Reduction Committee, Sepsis Committee, and Congestive Heart Failure Committee at Beebe Healthcare. For more information on Hospital Medicine at Beebe, go to www.beebehealthcare.org/beebe-hospitalist-program.
---