Beebe Healthcare Congratulates Lynn Toth on Earning her Doctorate Degree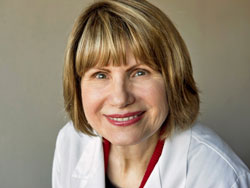 Beebe Healthcare congratulates Lynn Toth, DNP, MSN, RN, on earning her Doctorate!
Lynn started working on her Doctorate of Nursing Practice in the fall of 2013 at Walden University. This month, she successfully defended her thesis and earned the new credentials – DNP!
While Lynn admits it was sometimes a difficult road, she said she thoroughly enjoyed the course work.
"The professors in the nursing courses are excellent. I had taken some graduate level classes elsewhere, but the Walden professors were much more helpful," Lynn said. "They were more apt to explain things. For example, one issue I had was with nursing theory, but they made it interesting and easy to understand."
Lynn said she highly recommends other nurses pursue continued education.
"It is very time consuming to get your doctorate, but looking back, I feel so much better about communication and writing," she said. "I feel I have a better grasp on establishing programs and working on improvements here at Beebe."
When Lynn was an adolescent, she experienced personal family illnesses that piqued her interest in helping the sick.
"I started at Emory University as a student and established my nursing foundation there as a nurse. With a myriad of clinical experiences at Emory, I then moved into leadership roles such as nurse manager and nursing supervisor," Lynn said.
Lynn developed a passion for neurology in the Neurology Intensive Care Unit (ICU) and for cardiac health services in the Coronary Care Unit. She participated in research studies to prevent strokes.
"When I came to Beebe with many years of cardiovascular and neurology experience, my desire was to make a difference in patient outcomes," she said. "Overtime my decision was to further my education as a nurse practitioner with a Doctorate in Nursing Practice to improve my ability to facilitate change."
In the past 10 years at Beebe Healthcare, Lynn has made a significant impact on the organization and the nursing profession by establishing multidisciplinary teams to collaborate and improve the care of all stroke and heart failure patients at Beebe. She was also instrumental in helping the hospital meet all Joint Commission standards necessary to achieve both Stroke and Advanced Heart Failure certifications.
She worked to remove barriers to improving patient care both during the hospital stay and after discharge.
"Lynn has been a driving force when it comes to creating an environment of evidence-based practice to improve patient care," said Lynn Amey, Executive Director of Cardiac & Vascular Services. "She has improved patient education by researching and acquiring the tools needed to facilitate a patient education system that meets the needs of the patients and their families. She is a role model for so many of our nurses and we are so proud of her latest achievement."
Congratulations Lynn!
Beebe Healthcare is a not-for-profit community healthcare system with a charitable mission to encourage healthy living, prevent illness, and restore optimal health for the people residing, working, or visiting in the communities we serve. It offers services throughout Southern Delaware for residents and visitors, including a 210-licensed-bed hospital, a cancer treatment center, and outpatient facilities providing walk-in care, lab, imaging, and physical rehabilitation services. For more information, please visit us online at www.beebehealthcare.org.
---