Beebe Healthcare Introduces the da Vinci® Xi™ Robotic Surgical System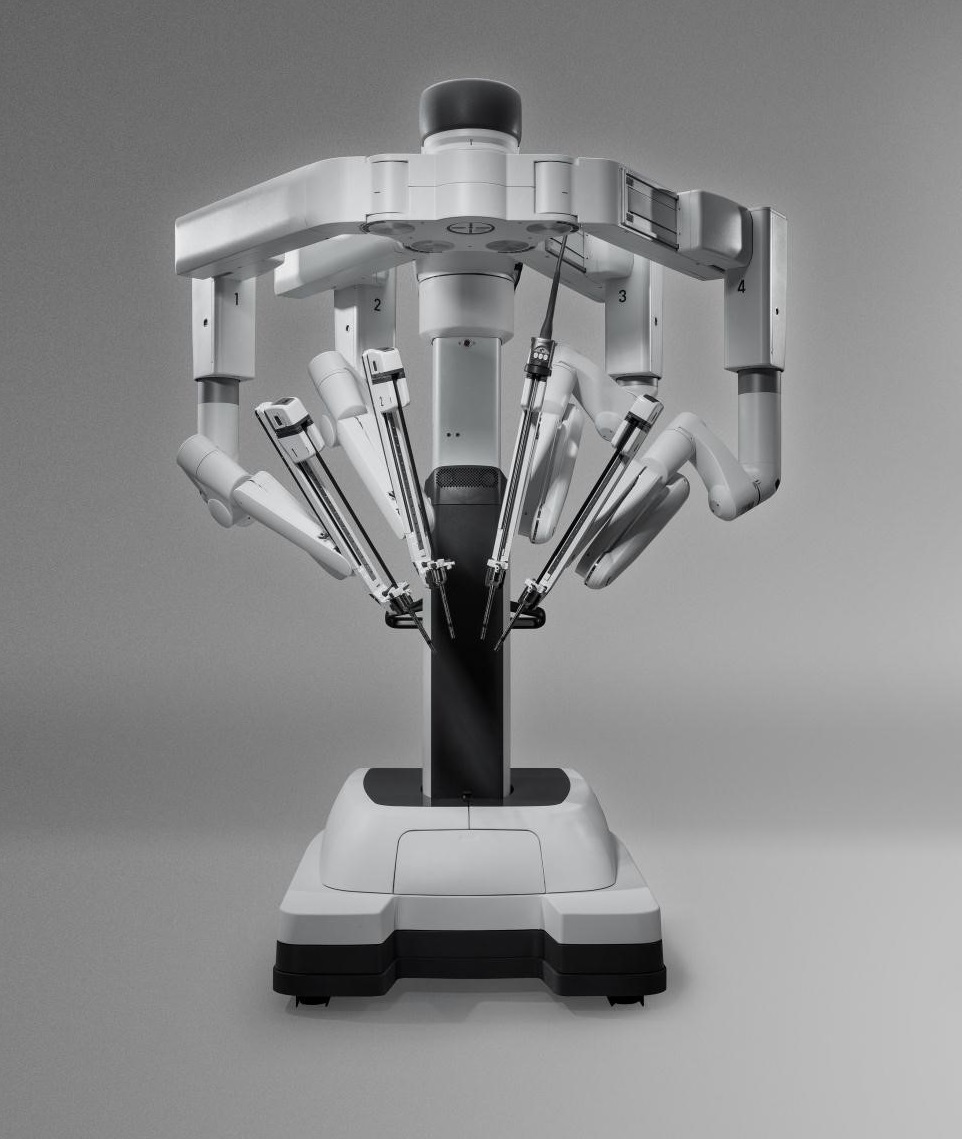 Beebe Healthcare welcomed the newest member of its team this month – the da Vinci® Xi™ Surgical System. And, behind the advanced surgical robot is a team of highly trained and dedicated health professionals with Beebe Healthcare's Center for Robotic Surgery.
"The creation of the surgical robotics program at Beebe and the acquisition of the da Vinci Xi System are very exciting for our teams and our organization," said Rick Schaffner, RN, Executive Vice President and Chief Operating Officer, Beebe Healthcare. "We are building our robotics program from the ground up, so our teams will all be trained on the robot by clinical experts from our partners, Intuitive Surgical, with guidance from cardiothoracic surgery teams."
Robotic surgery has many advantages for appropriate patients, including smaller incisions and reduced recovery times.
Training the Next Generation of Surgical Teams
April Connor, RN, CVOR, has been a Beebe team member in the Operating Room since 2004.
"I am very excited to be a part of this program and be a part of history in the making here at Beebe," Ms. Connor said.
The da Vinci Xi robot is being used already to help train future teams at the Center.
The robot will be used by the multidisciplinary teams at the Center for thoracic or lung surgery to begin with and then the program will expand from there, eventually to include gynecological surgery, urology, general surgery, and more.
As with all da Vinci Surgical Systems, the surgeon is 100% in control of the robotic-assisted system, which translates his/her hand movements into smaller, more precise movements of tiny instruments inside the patient's body. The system's 3D-HD vision system provides surgeons a highly magnified view, virtually extending their eyes and hands into the patient.
The da Vinci Xi System is designed to accommodate and seamlessly integrate a range of current technologies, as well as future innovations, in areas such as imaging, advanced instruments and anatomical access.
LEARN MORE: www.beebehealthcare.org/robotic-surgery.
Caption: Top: The da Vinci Xi surgical robotic sytem.
Above, April Connor, RN, CVOR, with the new da Vinci Xi surgical robotic system.
---