Dr. Ben Brown, Medical Director of Ornish Lifestyle MedicineTM, to speak July 23 at Del Tech in Georgetown
Dr. Ben Brown, Medical Director of Ornish Lifestyle MedicineTM in Sausalito, California, will speak on Saturday, July 23, at a Healthy Lifestyle seminar with workshops to take place from 9 a.m. until 12:50 p.m. at Delaware Technical and Community College in Georgetown.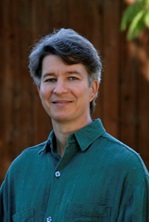 His presentation is one of the free Rock Your Life Community Seminars that are part of Beebe Healthcare's 100th anniversary celebrations. 
The event will begin with a group meditation exercise and is focused on providing relaxation and invaluable 'take away' tidbits for living a healthier lifestyle. Dr. Brown will review the Ornish Reversal Program and help attendees understand how to use this information to improve their own heart health. Following Dr. Brown's keynote seminar, he will be joined by Beebe Healthcare Ornish Reversal Program educators to engage attendees to participate in workshop sessions to engage and inspire you to live your healthiest life. Attendees will enjoy round-robin breakout sessions featuring experts in the program who will teach and engage on the importance of healthy lifestyle practices such as exercise, meditation, stress management, engaging in supportive relationships, healthy cooking, nutrition and more!
Dr. Brown graduated from University of California San Francisco medical school and then from the UCSF residency program in Santa Rosa. He worked Dr. Ornish and the Program for Reversing Heart Disease as one of the lead doctors on the life-style educational retreats from 1994 through 1999. He returned to the program in 2014 to help steward its expansion. Besides serving as Medical Director, he also is lead trainer at the national Ornish Reversal Program team training retreats and medical writer for the Ornish Living Magazine. He is double boarded in Family Medicine and in Integrative Medicine, and has written and lectured extensively on physician wellbeing and facilitating life-style change in the office visit. He is an award winning photographer, writer and humanitarian and is the author of 50 Simple Things to Save Your Life During Residency.
Session and workshop schedule
9 a.m. to 9:15 a.m. - Centering Group Meditation
9:15 a.m. to 10:30 a.m. – Dr. Brown's speech - How to Improve Your Heart Health! Rotating workshop sessions:
Nutrition/Healthy Meal Preparations (with samples), Stress Management, Fitness and Love & Support
11 a.m. to 11:20 a.m. - Session 1
11:30 a.m. to 11:50 a.m. - Session 2
Noon to 12:20 a.m. - Session 3
12:30 p.m. to 12:50 p.m. - Session 4
Dr. Ornish pioneered and researched the unique diet and life-style changes that has enabled thousands of patients with heart disease to recover their health.
Beebe Healthcare is a proud provider of the Ornish Reversal Program. This program is nationally recognized—through the results of more than 35 years of peer-reviewed, published research—for preventing, stopping, and even reversing the progression of heart disease.
Cardiovascular disease is the number-one killer in the United States. Heart and vascular disease are all too common in Delaware. More than 12 percent of people in Sussex County have diabetes, which is a risk factor for cardiovascular disease. Nearly two-thirds of the population in Sussex County are overweight or obese, which also is a risk factor for cardiovascular disease.
Beebe Healthcare is a not-for-profit community healthcare system with a charitable mission to encourage healthy living, prevent illness, and restore optimal health for the people residing, working, or visiting in the communities we serve. It offers services throughout Southern Delaware for residents and visitors, including a 210-licensed-bed hospital, a cancer center, and outpatient facilities providing walk-in care, lab, imaging, and physical rehabilitation services. For more information, please visit us online at Beebe Healthcare.
---