Paradise Grill Hosts Dine and Donate for Progress for Prostate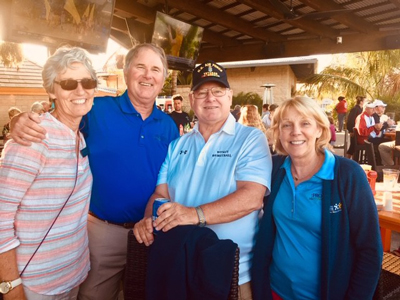 Paradise Grill has partnered with the Beebe Medical Foundation all year long to raise funds for Beebe's Tunnell Cancer Center. Recently, Paradise Grill held a dine and donate for the Progress for Prostate (PFP) Men's Health initiative at Beebe.
Pictured are: Diane Barlow, Gift Planning Officer, Beebe Medical Foundation; Drew Sunderlin, Chairman of Progress for Prostate, John McNemar, donor, and Judy Aliquo, President & CEO of Beebe Medical Foundation.
To learn more about future events to support Beebe go to www.beebemedicalfoundation.org
---