Plans are under way for the Beebe Medical Center Auxiliary Spring Tea May 19, 2013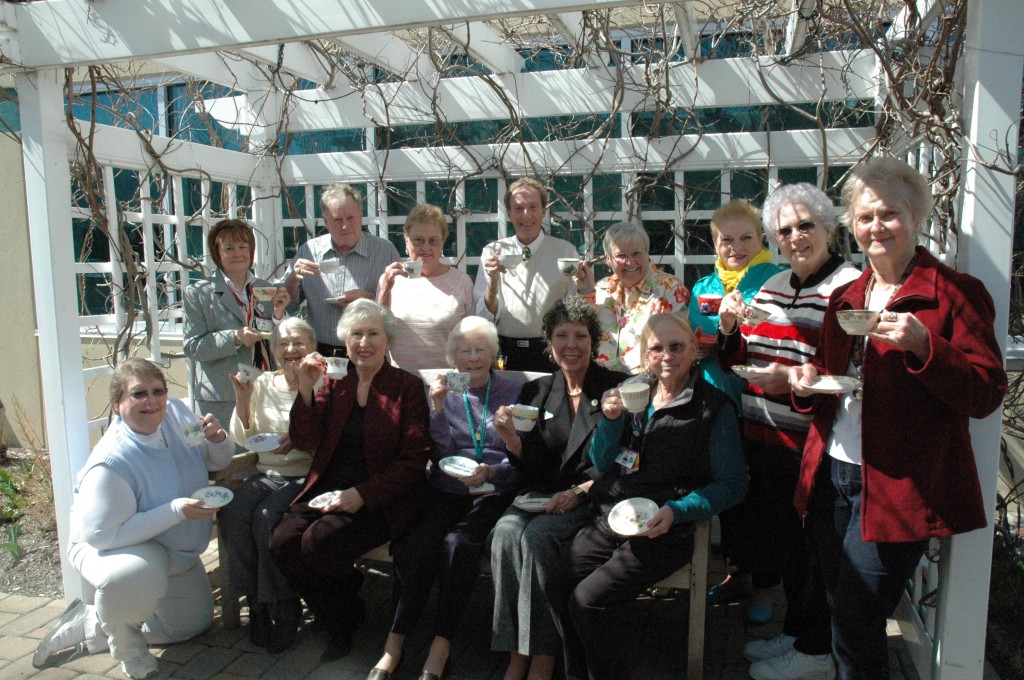 Beebe Auxiliary members involved in the annual Spring Tea are: Back Row, left to right, Marina Baird, Maynard Vedral, Joan Nicholls, Michael Roussell, Muriel Pfeiffer, BJ Young, Kay Burgee, Geri Pease. Front Row L to R Mary Jo DeVries, Mary DeVries, Pat Sandy, Ginger Snowden, Henrietta Belcher-Stack, Sandra Prettyman.
Plans are well under way for the 3rd annual Beebe Medical Center Auxiliary Spring Tea to take place Sunday, May 19, at 2 p.m. at the Lewes Presbyterian Church at 133 Kings Highway in Lewes.
This popular, social event draws more than 100 Auxiliary members and guests. Each of the tables will be decorated in its own theme to accentuate the enjoyable and friendly atmosphere. Themes include: "Pink Blossoms," "Clowns," "I Do," "Gardening to the Tea," "Lighthouses," and "Easter Parade Tea."
The menu will offer a collection of sandwiches, scones, and delectable sweets. English breakfast tea and passion fruit (decaf) tea will be served.
The cost of the event is $18 a person, with reservations due by May 10. Tables can be reserved and will seat seven individuals. Seating is limited so make reservations soon by contacting Pat Sandy at (302) 226-7732 or Muriel Pfeiffer at (302) 947-2640.
Long-time Auxiliary member Ginger Snowden is the event Chairperson. The Beebe Medical Center Auxiliary is a volunteer organization that for over 76 years has supported Beebe Medical Center. Annually the Beebe Auxiliary presents to the Medical Center more than $300,000 for projects and programs which benefit and strengthen the services offered by the hospital to the community. The Auxiliary also operates the Treasure Chest Thrift Shop in Midway Shopping Center and the Beebe Medical Center Gift Shop located at the hospital in Lewes
Beebe Medical Center is a not-for-profit community medical center with a charitable mission to encourage healthy living, prevent illness, and restore optimal health with the people residing, working, or visiting in the communities we serve. For more information, please visit us online at www.beebemed.org
---