Beebe's Thrift Shop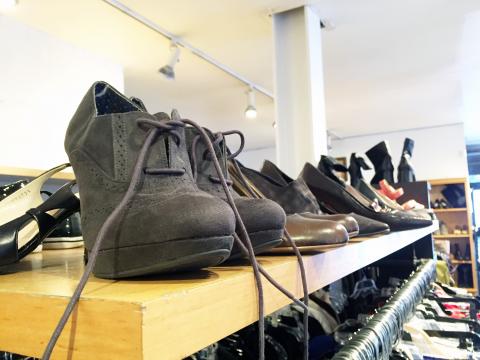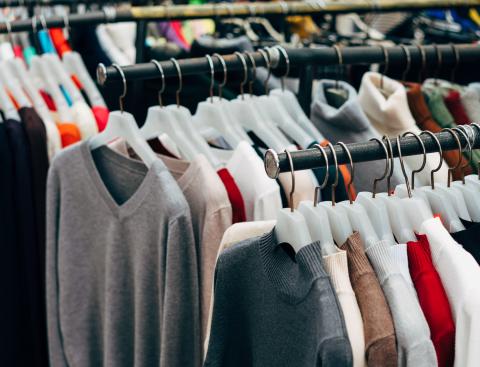 We Are Open: Tuesday through Saturday, 10 a.m. to 4:30 p.m.
Donations are being accepted 10 a.m. to 3 p.m. when the store is open.
NEW HOURS: Tuesday-Saturday 10 a.m.-4:30 p.m.
We've had a chance put winter away and get our summer merchandise out. The store has been cleaned and sanitized. To enter the store, you must wear your mask and keep 6 feet from others. We'll provide hand sanitizer by the door. Please be aware there will be no trying on of merchandise.
Due to limited staffing, we are asking you to limit clothing donations to one (1) large bag of in-season (summer) clothing. We are also accepting household items (kitchenware, china, linens, lamps etc.), shoes, purses and books. All donations should be in good clean salable condition. We do not accept toys (games are OK) or Christmas items. If you have furniture to donate, please call us to discuss that before coming to the store. As always we ask you to NOT dump items outside of our donation hours.
Located in the shops at Midway, adjacent to Midway Water Park and behind La Tonalteca, the Beebe Treasure Chest Thrift Shop offers great buys and gently used items. An army of volunteers help at the shop, sorting, hanging up and putting away items, and waiting on customers.
For more information, call the Shop Manager at 302-644-2878.
The shop, opened in February 2007, has been a fundraising success for Beebe Healthcare, aiding the Beebe Auxiliary in its tireless effort to support the healthcare that it brings to the community.
Store Hours
Tuesday - Saturday, 10 a.m. to 4:30 p.m

Donation Hours
Tuesday - Saturday, 10 a.m. to 3 p.m.