Beebe Working to Provide the Highest Quality Care As You Get Older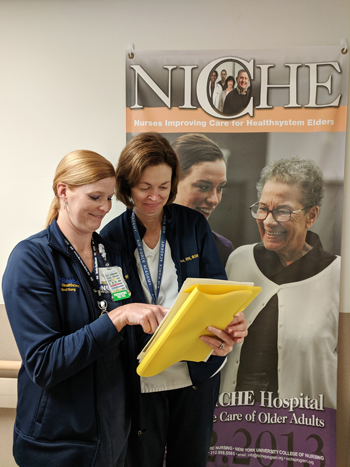 Beebe recently received the highest available rating from the American College of Surgeons through the National Surgical Quality Improvement Program (NSQIP) for surgical outcomes for patients over the age of 65. This rating is awarded to hospitals who provide exemplary care before, during, and after surgery, thereby reducing the number of serious complications or deaths their patients experience.
Many of Beebe's patients are of retirement age and older – in part because patients of that age tend to need more care, but also in part because of eastern Sussex County's popularity as a retirement destination. With this in mind, Beebe has implemented a number of programs that help us better care for all of our patients, and especially those who are elderly.
How We Strive for Excellent Elder Care
Caring for the elderly requires a number of special considerations because of normal physiological changes that take place within the body. For instance, a medication that can be given to a 40-year-old patient without incident might have significant side effects for an 80-year-old patient.
In another example, something as simple as dehydration can have a much larger impact on an elderly patient than on a younger patient, who might simply be given a bag of fluid and sent home. An elderly patient with dehydration might experience complications such as kidney failure or difficulty walking, leading to an extended hospital stay.
What is the NICHE Program?
NICHE (Nurses Improving Care of Health System Elders) is an international nurse-to-nurse education program that trains nurses to be aware of and identify those differences, and serve as a resource for other nurses on their teams. Beebe received its NICHE designation in 2011.
Nurses who complete 20 hours of online training through the NICHE program are recognized as geriatric resource nurses (GRNs), and a similar program is available for certified nurse assistants (CNAs).
Beebe is currently working toward a full designation as an Age-Friendly Health System, which goes hand-in-hand with the NICHE designation. In Age-Friendly Health Systems, every older adult's care is consistent with what matters to the patient and their family and is guided by a set of evidenced-based practices known as the 4Ms (what matters, medication, mentation, and mobility).
Improving Surgery Recovery through Education, Teamwork: ERAS
The Enhanced Recovery After Surgery (ERAS) program aims to improve surgical outcomes through patient and care team education and changes to how surgical patients are cared for.
A multidisciplinary team was assembled in 2017 to implement the ERAS program, beginning with elective colorectal surgery patients. The team, led by Teresa Hitchens, MSN, BSN, RN, CNOR, CRNFA(E), CPHQ, Quality Outcomes Analyst and Chief of Surgery, and James Spellman, MD, reviewed evidence-based practices and conducted an analysis to identify gaps between current and evidence-based practices. The team then developed and implemented an education program for staff, surgeons, anesthesiologists, and outpatient offices.
The ERAS team also made changes to patient care practices that improved outcomes, such as encouraging patients to walk soon after surgery, decreasing the usage of narcotic medications while still effectively managing postoperative pain, and allowing them to have clear liquids until two hours prior to their arrival at the hospital.
The ERAS team also developed pre-operative booklets that helps patients and their families understand what to expect before, during, and after surgery so that everyone can fully participate in the patients' recovery. These guides streamline all of the information patients and their caretakers need to know into one helpful booklet, creating consistency and reducing feelings of overwhelm.
Results that Help Get You Back on Your Feet
As a result of these efforts, the average length of stay for elective colorectal surgery patients was reduced by 40%, and the 30-day readmission rate was reduced by 48%. The ERAS program is currently being expanded to other types of surgeries, and was most recently implemented for gynecological surgery.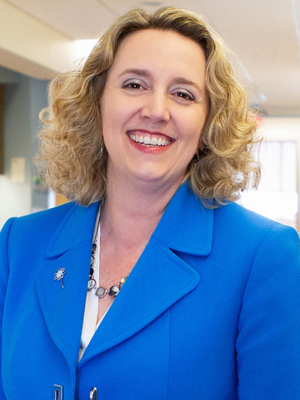 Marcy Jack, JD, BSN, CPHRM, CPHQ, is a Vice President and the Chief Quality & Safety Officer at Beebe Healthcare.
Caption for above photo: Dareth Penuel, RN, left, and Lisa Collord, RN, BSN, are two Beebe Healthcare nurses who are recognized as geriatric resource nurses (GRN) after training through the NICHE program.
---