It's a Woman Thing: A Day in the Life …
I Can Do This
I am a very capable person. I am not sure if that is a natural tendency or a learned behavior! Over the years, I have learned that I have a silent mantra that I repeat subconsciously: "I can do this…" No matter how difficult something seems in the moment, I can survive it.
My life is very demanding! My job is demanding, and being a single mother to 13-year-old triplets is demanding. I struggle to find time…for anything!
Monday through Friday is very structured; my day starts at 6 a.m. I let the dog out, feed the dog, then start packing lunches, get the coffeemaker going, walk the dog (thank God for this activity because sometimes I feel like this is the only exercise I get!), get in the shower, wake up the kids, keep them on task, get dressed, dry my hair, keep kids on task, break up a sibling confrontation over anything! I fix the kids something to eat as we run out the door at 7:45 a.m. with my giant coffee mug in hand and a travel cup to spare! Conversation in the car on the way to school is always about "The plan…" Who has what activity after school, who needs to be picked up, and at what time they should be collected.
My kids are active in sports so generally I am picking up from school around 5:15-5:30. Then we race home; everyone wants a shower, time to feed and walk the dog again! I don't complain because I can get more steps towards my 10,000 steps per day goal. Plus, this 15-20 minute walk is all mine…I breathe in the fresh air, try to notice the nature around me and generally notice my sense of well-being. I have trained myself over the years to not bring work home with me. Although, I am accountable 24 hours per day and I do take that seriously. I always tell my staff to call or text me anytime and I will always respond.
Make a Plan ... Or Improvise!
Dinner can be a challenge some days. I do try to plan ahead but sometimes I forget! I love to cook but after a long day I want something simple. Invariably, as soon as the kids get in the car they ask "What's for dinner?" I hope I have an answer…I am very mindful of what we eat. I make an attempt to eat clean and for this reason, preparing food can take a little longer. It is always worth it though. I do get a good feeling knowing my kids are eating whole foods. I have instituted the rule of no cell phones at the table. This is critical...and I know that I need to set the example.
Once in awhile, two out of the three will get into a heated argument about some trivial detail that only matters to a "teen." It seems that they keep it all bottled up at school and then they unload at home. This can make the dinner hour challenging. Equally challenging is getting them to help with the clean up! We manage to get it done then it's on to homework. Another parenting joy…
Remember to Pause
I have to admit, I do have a glass of wine around this time. There is something symbolic about it for me. Sometimes just holding the glass can bring me joy! I have come to recognize that this act of pouring the glass of wine, holding the glass and taking a sip represents the end of the day…I am almost done!
Once bedtime arrives, after directing the kids to get their gym bags together, lay out their clothes, unpack their lunch boxes, and saying good night, I now launch into my nightly "beauty rituals" then dive into bed. I am almost giddy with delight! I tell my kids that this is my favorite time of day; I am "off!" I scroll Facebook for several minutes; I joke that Facebook is my tranquilizer; the scrolling makes my eyes tired and within minutes I am launched into a deep slumber…in the back of my mind however, I know that 6 a.m. comes quickly. Then I get up and do it again…
Weekends & Having a Life
By the time Friday rolls around, I get excited for the weekend! I am usually upbeat and ready for anything. My colleagues and I often greet each other in the halls with a "Happy Friday" salutation! I often describe Fridays as a sprint to the finish line! Sometimes I have the luxury of leaving a little earlier on Fridays. It feels like I am giving myself a gift.
This past weekend was particularly demanding for me. I sprinted to the finish line but kept going. By the time Sunday night rolled around, I was done. I was tired…I realized I had NO time for myself for anything that I may have wanted or needed. I spent the entire weekend in the car. Friday night baseball practice until 10 p.m., followed by a 5:30 a.m. wake up for my son and I to go to a baseball tournament, followed by two baseball games until 3:30 p.m.
Back in the car to head home, then eat, get to bed and get up again at 5:30 a.m. on Sunday! Meanwhile, I had to coordinate transportation for my daughters to their lacrosse game on Saturday. Fortunately, they were very understanding of my needing to travel with my son. God bless them!
By the time I arrived home on Sunday afternoon, after our baseball team suffered three straight losses, my daughters announced that they had a science project due! Argh!! I had visions of laying on the couch, maybe watching a movie, maybe a nap! Not in my future at that point.
I spent the rest of the day driving to buy poster board, etc. Our printer was malfunctioning which my daughter was not handling well, fortunately my boyfriend came to the rescue and we went to his "Haven" to print pictures and text for the project. My daughter was happy but I was still feeling strung out and overwhelmed. The weekend was over, Monday was staring me in the face and I had no downtime…
Sometimes You Need to be Selfish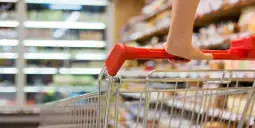 Am I a bad mom for feeling selfish? I really needed some time for me. To top it off I still had not made it to the grocery store…finally, at 5:30 p.m. on Sunday evening, I am walking the aisles of the Safeway. It was good time to go because it was not crowded, but the shelves were pretty bare. I was feeling tired, overwhelmed, and selfish. I wanted to cry…In my usual, capable, "I can do this" method, I rallied, put a healthy dinner on the table, cleaned up, poured two glasses of wine and dove into bed at 9 p.m. Not too bad!
Sometimes a day in the life can be overwhelming, but I am grateful. I know that these days with my kids, the running around, the bickering at dinner time, the sprint to the finish line on Fridays are fleeting moments that one day I will long for. In the meantime, I am grateful for my life, for my children's lives, my health, my career, my amazing network of family and friends, my dog, my boyfriend, this beautiful place I call home, and all of the many blessings too numerous to count. A single day may sometimes seem so much but I am ok with that. I can do this.
What does your "day in the life" look like?
---