Ashley Foster, MBA, Named Chief People Officer for Beebe Healthcare
Image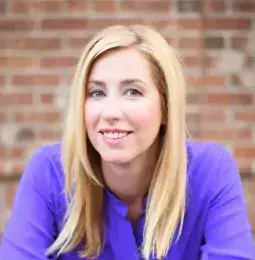 After a national search, Beebe Healthcare is pleased to announce the appointment of Ashley Foster, MBA, as Senior Vice President and Chief People Officer of Beebe Healthcare, effective Feb. 27.
In her role, Foster will provide strategic leadership for Beebe's Human Resources and Organizational Development departments, which serve over 3,000 team members in care sites across Sussex County. Serving as a strategic and operational leader, Foster will align the organization's human capital with the broader system goals through assessing and redefining human resource strategies and practices that focus on excelling employee engagement, talent acquisition, technology enhancement, organizational development and the continued integration of human resources across the health system.
Her leadership will be instrumental as Beebe implements its strategic plan, focused on serving all people who live in, work in, visit, and seek care in Sussex County.
"Ashley is an approachable, transparent and strategic leader, with a collaborative, people-first approach. She will be a strong addition to a high-performing executive management team," said David A. Tam, MD, MBA, CPHE, FACHE, President & CEO, Beebe Healthcare. "Beebe will benefit greatly from Ashley's experience and commitment to excellence. I am excited to welcome her to the Beebe Healthcare and Sussex County community"
Foster comes to Beebe with more than 20 years' experience as an accomplished and innovative executive in the field of Human Resources. Most recently, she served as Assistant Vice President at Atrium Health, an integrated healthcare system and academic medical center with 41 hospitals, 1,400 care locations, and more than 70,000 teammates. In her role as the Head of HR and strategic partner for Medical Group Operations, Primary Care and Women's Service Lines, and the Greater Charlotte Region South Market, Foster served as a strategic guide and advisor to President, Senior Vice President and Enterprise senior executives.
She oversaw people and culture strategy planning and execution, leading cross-functional HR teams for more than 9,000 teammates across four hospitals, several freestanding emergency departments, over 30 urgent care centers, and over 300 multi-specialty medical practices. In her role, Foster developed and led HR programs and engagements in workforce planning, organizational development, executive coaching, high performing leadership teams and nursing workforce strategies.
Before Atrium Health, Foster served in leadership roles with international companies in various consumer-focused industries, where she focused on workforce strategy and planning, employee engagement, recruiting and retention. Foster earned a Bachelor of Science in Business Administration, and a Master of Business Administration (MBA) at the University of Delaware.
"I am excited to join Beebe Healthcare, which has thousands of talented and dedicated caregivers working tirelessly to serve the needs of Sussex County," Foster said. "I am honored to be joining this team of highly skilled professionals, and I look forward to working alongside everyone as we adapt to the rapidly changing healthcare landscape. On a personal note, as a University of Delaware grad, I look forward to returning to a place that was my home for many years. I was drawn to Beebe's long history of compassionate care, deep-rooted community partnerships, and the commitment to continuously seek new and better ways to care for the community. I look forward to meeting everyone and being part of Beebe's continued transformation."
---