Beebe Healthcare Announces New Director of Case Management
Image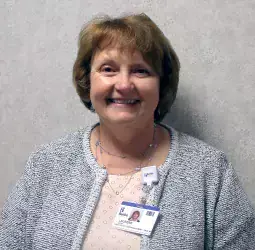 Beebe Healthcare is pleased to announce Laurene Roth, BSW, MS, CCM, CSW(NJ), ACM, as its new Director of Case Management.
The director of case management at Beebe Healthcare oversees a staff of case managers, social workers, and utilization of review nurses. The case management department collaborates with nursing and other departments to ensure patients and families get the care they need while in the hospital, facilitate post-acute needs and ensure a safe discharge from the hospital.
Laurene comes to Beebe Healthcare from Holy Redeemer Health System in Huntington Valley, Pennsylvania, where she recently served in the role of Director of Care Coordination. Laurene has a bachelor of arts in Social Work degree from West Chester State University, a master of science in Health Services Administration degree from College of St. Francis and is a certified Case Manager.
"Please join me in welcoming Laurene to our Beebe family," said Lynne Voskamp, DNP, RN, CEN, Interim Vice President of Patient Care and Chief Nursing Officer. "She has a wealth of knowledge in care management and population health, both of which will serve her well in her director role at Beebe."
---