Beebe Healthcare Appoints Danielle Socrates, MBA, CPXP, as New Vice President of Value-Based Care
Image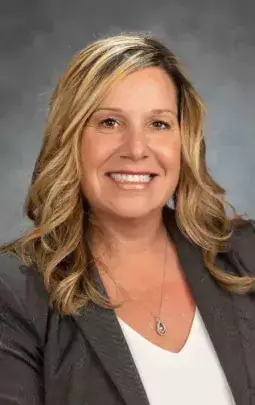 Beebe Healthcare is pleased to announce that Danielle Socrates, MBA, CPXP, has been promoted to the role of Vice President of Value-Based Care.
This newly created position was established by Beebe's leadership team with a goal to strategically transform the way healthcare is delivered across Sussex County, with focus on value, quality, and experience. Socrates will lead the development of new programs and services that center around care coordination, prevention and wellness, and the delivery of the right care at the right time, for all patients who turn to Beebe for comprehensive healthcare services.
"Beebe is proactively identifying opportunities to increase access to care while continuing to optimize outcomes for our patients," Socrates said. "Current reimbursement models and healthcare delivery call for changes in the way we run our healthcare system. It is Beebe Healthcare's commitment to rethink the ways we provide value-based healthcare services around what is best and right for the patients and community we serve. Value-based care assures our patients will be cared for in a coordinated and streamlined manner. It is a true honor to be in a position to lead the development and expansion of programs to accomplish that."
William Chasanov, DO, MBA, FACP, Vice President and Chief Population Health Officer at Beebe Healthcare, says rigorous and constant change in today's healthcare environment warrants the need for the newly-created leadership position for our community. Keeping healthcare costs down and improving the experience of care is key, and value-based initiatives can go a long way in achieving sustainable change.
"We are putting an infrastructure in place to assure our patients have the means to see their primary care physicians on an annual basis, schedule preventive screenings that are recommended based on their ages and health histories, and have access to coordinated care when specialty services are needed," said Dr. Chasanov. "Danielle has the right skills and vision to lead as we look at how we can deliver comprehensive healthcare in new ways, with concentration on keeping members of our community as healthy as possible."
Socrates has served as Beebe Medical Group's Director of Performance Operations since 2019. Prior to joining Beebe, she was an Administrative Director at Geisinger, overseeing quality and patient experience initiatives. Socrates earned her Master of Business Administration from University of Scranton and is also a graduate of Wilkes University, where she earned a Bachelor of Arts in Health Administration. She is a Fellow of Leadership Delaware, a member of the American College of Healthcare Executives, and is certified in Organizational Leadership and LGBTQ Patient-Centered Care. Ms. Socrates is also a Certified Patient Experience Professional (CPXP) and earned her Lean Six Sigma Green Belt.
"I am truly passionate about my work and am grateful to be promoted into this new role," she said. "Beebe is the community system that serves my family and friends. I am inspired to give it my best, on a very personal level."
Socrates and her husband Jason are parents to three children – Lizabeth, Jase, and Jaxson. The family enjoys biking, swimming, and outdoor adventure.
---