Beebe Healthcare Introduces Thomas Trobiano as Executive Director of Cardiovascular & Neuroscience Services
Image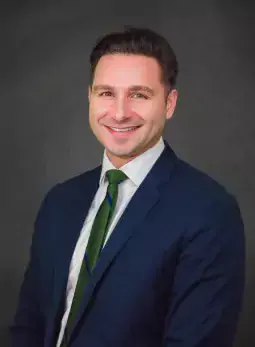 Beebe Healthcare is pleased to welcome Thomas Trobiano, FNP-C, MAPC, as its new Executive Director of Cardiovascular & Neuroscience Services.
Trobiano holds an impressive four degrees – two in nursing and two in psychology – from several respected universities. He is pursuing a fifth degree from The University of Maryland School of Nursing, where he is obtaining his Doctor of Nursing Practice.
After starting his career as a charge nurse in an emergency department, Trobiano excelled in the cardiology field as a nurse practitioner while working toward leadership opportunities in the field.
"I couldn't be more thrilled to be part of this incredible organization and the familial sense it cultivates," Trobiano said. "The caliber of my multidisciplinary colleagues is unparalleled and is evident in the patient-centric care provided. I am truly honored to work among such revered individuals."
Trobiano's experience and leadership positions include emergency nursing, family nurse practitioner in adult cardiology practice, senior clinical cardiothoracic transplant nurse practitioner, clinical program manager for cardiothoracic transplant, and most recently director of clinical operations for a multi-organ transplant program for which he has been published. He was recently recognized as one of Baltimore Magazine's 2021 Excellence in Nursing winners.
Beebe Healthcare's Cardiovascular Services has been growing to serve the needs of Sussex County. In recent years, Beebe updated its Cath Lab, Cardiac Stress Lab, and added a Hybrid Operating Room at the Margaret H. Rollins Lewes Campus.
The healthcare system has also invested in innovative technology like TAVR, SENTINEL, TCAR, and Watchman to provide the latest and minimally invasive procedure for the community.
"Under Thomas' leadership, I expect Beebe to continue growing its cardiovascular services that fit the needs of our neighbors, family, and friends," said Rick Schaffner, RN, Executive Vice President, Chief Operating Officer, Beebe Healthcare. "Beebe remains committed to growing its medical staff in all areas so that everyone in Sussex County can find the compassionate care they need right at home. Please help me welcome Thomas to Sussex County."
Since coming to Beebe, Trobiano has already enjoyed what Sussex County has to offer.
"As a native of northern New Jersey, I wasn't sure how soon I'd be able to call Sussex County my new home, however, the beautiful beaches, stunning housing architecture, array of restaurants, and welcoming locals – not to mention my in-laws in Lewes – all made this move a breeze to embrace. It's clear I've stumbled upon a true, maybe not so hidden gem," he said.
---