Beebe Healthcare Presented Women's Health Center of Excellence Award from the American Institute of Minimally Invasive Surgery
Image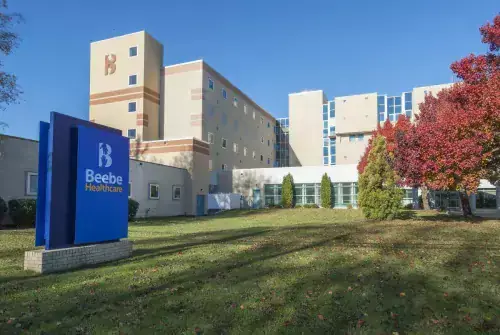 Beebe Healthcare is one of 11 hospitals along the East Coast to receive a Center of Excellence Award from the American Institute of Minimally Invasive Surgery (AIMIS), recognizing superior efforts to improve women's health through minimally invasive surgery.
Minimally invasive surgical techniques provide doctors with new tools to optimize the patient experience as well as outcomes.
"Beebe has invested in the right people, tools, and technologies to emerge as a leader in surgical care for women," said David A. Tam, MD, MBA, CPHE, FACHE, President & CEO, Beebe Healthcare. "Many surgeries that previously required a large incision, and therefore a longer hospital stay and more strenuous recovery period, are now offered laparoscopically or with use of robotic technologies. We make it a priority to perform surgical procedures using minimally invasive techniques whenever possible because of the tremendous number of benefits that go along with them."
AIMIS is recognized as a leader in educational efforts focused on minimally invasive surgery, with goals to raise healthcare standards for women, reduce post-surgical complications, and improve outcomes for patients of all ages, nationwide. The organization partners with corporations, hospitals, and women's health specialists, concentrating on data collection that supports and advances these goals.
"We want women in the communities we serve to know that Beebe is an exceptional place to turn for comprehensive, advanced surgical care," said Bridget Buckaloo, MSN, RN, Executive Director of Women's Health at Beebe Healthcare. "Our Center of Excellence Award from AIMIS underscores our commitment to providing the very latest and most innovative care, right here in Sussex County."
---