Beebe Healthcare Recognizes December L.O.V.E. Letter Award Recipient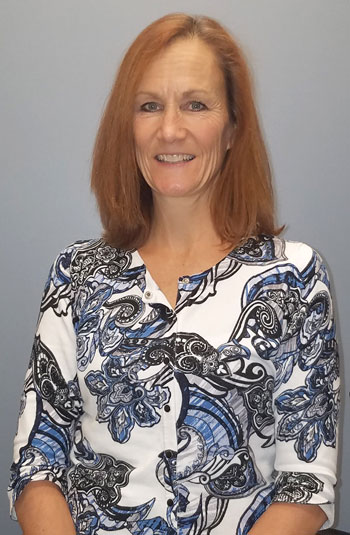 Beebe Healthcare is proud to recognize Irene Soucy, Registered Dietitian with the Cape Henlopen High School Wellness Center, as the December Living Our Values Every day (L.O.V.E.) Letter Award recipient.
In 2015, Beebe created a system of values, which every team member pledges to follow. As a patient or visitor at Beebe, you may see these value statements posted. We invite you to help us be mindful of our values as we care for you and your family members.
Joann Economos, FNP-BC, who also works at the school-based health center operated by Beebe Medical Group, nominated Irene for the award.
In her nomination of Irene, Joann wrote, "We were so very fortunate last year to have Irene Soucy as part of our Cape Wellness Center team. She is a fantastic dietitian, who is well loved by our students, staff and administration."
Irene headed up our Cape Fit Club, a successful after-school club that merges classroom and community in collaboration with healthcare to offer a program that educates, motivates, and facilitates a safe place for students to learn, live, and enjoy life through health and wellness.
The Cape Fit Club team, led by Ms. Soucy, formulated an abstract for a poster presentation to be made at the October 2017 Academy of Nutrition and Dietetics conference which has now been formally published in The Journal of the Academy of Nutrition and Dietetics.
"What an honor it is to work with someone who goes above and beyond their job responsibilities," Joann said. "She has helped Beebe Healthcare to once again gain national recognition and honor."
Irene was recognized for living the values of: achieving amazing accomplishments through exceptional teamwork; acting with passion and love for others to make a difference; and dedicating herself to being an expert in her field – always learning, always growing.
Beebe Healthcare's L.O.V.E. Letter Recognition Program is similar to an employee of the month program. Team members are encouraged to send L.O.V.E. notes to other team members during the course of the month. A committee then evaluates the L.O.V.E. notes and selects one to receive the monthly L.O.V.E. Letter. Winners are announced in a surprise ceremony in which the committee visits the winner in his or her department and presents the award.
Employees selected for the award receive:
• Parking space in the parking garage for one month
• $100 gift card donated by Fred and Lyndie Hertrich
• 100 points toward Beebe L.O.V.E. Notes Merchandise
• 100th Anniversary History Book: Two Men With a Dream: The Story of Beebe Healthcare
• Letter of congratulations and personal visit from members of the executive team
• Their photo added to the L.O.V.E. Letter wall plaque
• Letter to team member's director and department recognition
For more information about Beebe Healthcare's values and how team members live our values every day, go to /our-values. For more information about Beebe's "Celebrate Excellent Care" program and how you can support Beebe Healthcare, the local non-profit community healthcare system, contact the Foundation at (302) 644-2900.
---