Beebe Healthcare Welcomes Orthopaedic Surgeon Cameron Yau, MD, to Medical Staff
Image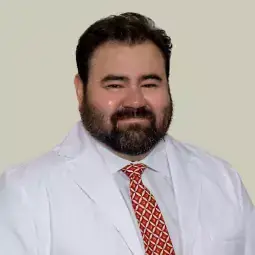 Beebe Healthcare is pleased to announce the appointment of Cameron Yau, MD, to its medical staff. Dr. Yau is a board certified orthopaedic surgeon who specializes in hip and knee replacement and revision surgery. He advocates for minimally invasive approaches to joint replacement and is specially trained in anterior approaches to hip replacement. This advanced technique typically allows for a quicker and less painful recovery process for patients.
Dr. Yau is a member of Beebe's Medical Staff, performing procedures at Beebe, and practicing independently in the community at Orthopaedic Associates of Southern Delaware, PA.
Previously, Dr. Yau served as Chief of Surgery at Three Rivers Health in Michigan. Before that, he served at various healthcare institutions in Ontario, Canada. He is recognized for his commitment to research, focused on the advancement of orthopaedic surgical approaches to optimize clinical outcomes.
Dr. Yau earned his medical degree at McGill University in Montreal, Canada. He went on to complete residency training in the Division of Orthopaedic Surgery at the University of Toronto, followed by fellowship training at Lenox Hill Hospital in New York. There, Dr. Yau focused on complex adult hip and knee reconstruction, with specialized interest in anterior approaches to hip replacement.
Dr. Yau is certified by the American Board of Orthopaedic Surgery and is licensed by the Medical Council of Canada. Additionally, he is a Fellow of both the Royal College of Surgeons of Canada and the Royal College of Physicians of Canada.
Outside of work, Dr. Yau enjoys golfing, boating, fishing, and traveling.
---