Beebe Medical Group Welcomes Darlene Haupt, DO, to New Primary Care Location in Selbyville
Image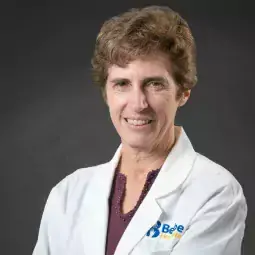 Beebe Medical Group is pleased to welcome primary care physician Darlene Haupt, DO, to its medical staff.
Dr. Haupt will provide primary care services for children and adults at Beebe Primary Care Selbyville, conveniently located at "Bayside Corner" at the intersections of Routes 54 and 20. Beebe will open this new location in early December. A separate announcement will be sent out about the practice's opening celebration.
To make an appointment, call the office at 302-291-6045.
Dr. Haupt focuses on wellness and preventive healthcare, as well as comprehensive care for patients with a wide range of acute and chronic health issues. She is especially interested in women's health. Prior to joining Beebe, Dr. Haupt served as a family practice attending physician at Geisinger Medical Center. There, in addition to her clinical responsibilities, she supervised a team of physician assistants and was actively involved in training activities with medical students as a clinical assistant professor of family medicine.
"It is exciting to relocate to Sussex County after spending the past 25 years getting to know the area, as a vacationer. I am comfortable and happy here," said Dr. Haupt. "I love what I do and feel honored to take care of patients and help them reach their health goals."
Dr. Haupt is a graduate of the Philadelphia College of Osteopathic Medicine, where she graduated with academic honors. She went on to pursue a rotating osteopathic internship at Geisinger Medical Center, where she remained to complete her family medicine residency training. Dr. Haupt is board certified in family practice and is a member of both the American Academy of Family Physicians and the American Osteopathic Association.
In her free time, she enjoys hiking, biking, and swimming. Dr. Haupt is married and has two adult children, who both work in the medical industry.
As a part of Beebe Medical Group, Dr. Haupt's patients have access to 20-plus specialty offices in more than 40 office locations throughout Sussex County. Practices include the specialties of: Cardiothoracic Surgery, Dermatology, Endocrinology, Family Medicine, Gastroenterology, General and Bariatric Surgery, Hospital Medicine, Infectious Diseases and Travel Medicine, Internal Medicine, Pediatric Neurology, Pulmonary & Sleep Disorders, Surgical Oncology, Urology, and Women's Healthcare. Four Walk-in Care Centers serve the community in Rehoboth Beach, Georgetown, Millsboro, and Millville from 9 a.m. to 7 p.m. daily.
---