Beebe's Christopher Manieri, DO, to Host Weight Loss Surgery Webinar and Seminar in January 
Image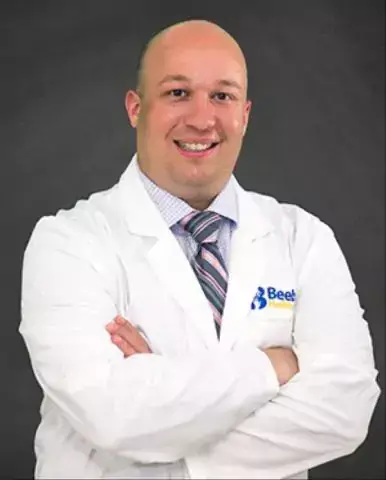 Beebe Healthcare's Christopher Manieri, DO, board certified general surgeon specializing in bariatric surgery, will be hosting an in-person seminar and separate webinar in January. 
Both will cover the benefits of weight loss surgery. The in-person seminar will be at 9 a.m. Saturday, Jan. 8. at the Medical Arts Building on Route 24. Masks are required and physical distancing will be accommodated in Beebe's McCurry Conference Room on the first floor of the building. 
The virtual webinar will be held on Thursday, Jan. 20 at 7 p.m.
To register for the in-person seminar or virtual webinar visit: beebehealthcare.org/services/surgery/bariatric-surgery. The button to register is yellow and near the top of the page. 
In order to qualify for Bariatric/ Weight Loss Surgery, a patient must have a BMI of at least 35. If you BMI is 34 or below, call the Beebe Center for Weight Loss Surgery office to discuss medical weight loss options at 302-260-7360.
Dr. Manieri is a graduate of the Philadelphia College of Osteopathic Medicine. His post-graduate clinical training began at ChristianaCare Health System in Newark, Delaware, where he pursued a clinical rotation internship, before later completing a general surgical residency. Dr. Manieri's clinical training concluded with a bariatric and minimally invasive surgical fellowship at Inova Fair Oaks Hospital in Fairfax, Virginia.
He is a member of the American College of Surgeons, the American Society for Metabolic and Bariatric Surgery, and the Society of American Gastrointestinal and Endoscopic Surgeons.
Dr. Manieri practices at the Beebe Center for Weight Loss Surgery, located in Georgetown. Patients who opt to pursue bariatric surgery undergo an extensive planning and preparation process, often taking place over a period of several months. 
Following surgery, bariatric patients continue seeing their surgeon on a regular basis for approximately one year, and sometimes even longer. Dr. Manieri values the opportunity to build meaningful relationships and bond with his patients, as these processes take place.
---