Beacon - Fall 2018 Women's Health Issue
If you haven't had a chance to read the Fall Beacon yet, read it here!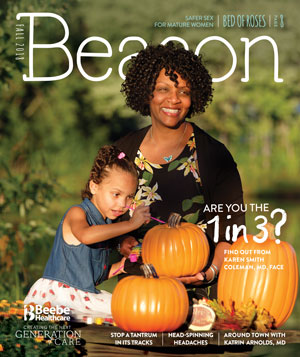 See what's inside & MORE: Quick Hits and more from the issue online.
CATCH UP ON THE LAST ISSUE: Summer 2018 Men's Health
Beebe Medical Foundation Gratitude Reports
The 2018 Gratitude Report is here!
BEEBE NOW
-> View archived issues of Beebe Now.
Beebe Healthcare Annual Reports
Fiscal Year 2017 Annual Report
Visit our Annual Reports Archives->
Tunnell Cancer Center Annual Reports
2017-18 Tunnell Cancer Center Annual Report