Beebe Publications
Beacon - Summer 2018 Men's Health Issue
If you haven't had a change to read the Summer Beacon yet, read it here!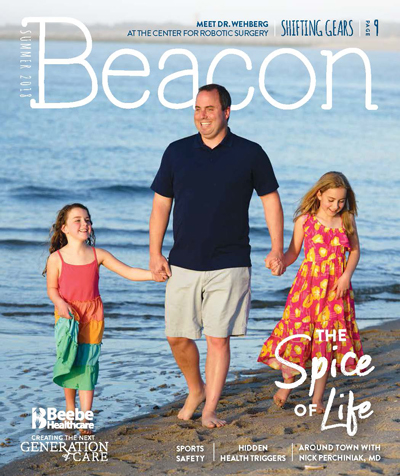 Love the issue? Get the downloads! The Summer 2018 Beacon - Men's Health Issue - Quick Hits and more from the issue online.
Beebe Medical Foundation Gratitude Reports
BEEBE NOW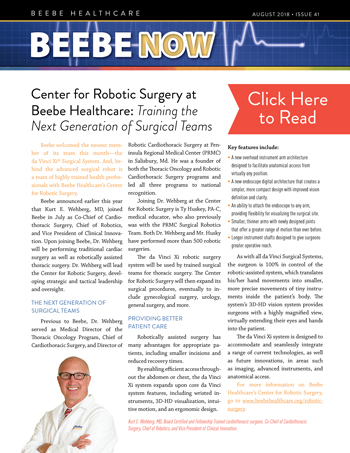 View archived issues of Beebe Now.
Beebe Healthcare Annual Reports
Fiscal Year 2017 Annual Report
Visit our Annual Reports Archives for our Community Benefit Information.
Tunnell Cancer Center Annual Report