Beacon Magazine
Spring 2019 - the Innovation issue!
Read or Download the issue here.
Check out the articles and features from this issue.
The Winter 2019 Beacon - RESOLVE.
Deep dive into the issue here.
Beebe Medical Foundation Gratitude Reports
Beebe Now - Medical Publication
The latest issue - April 2019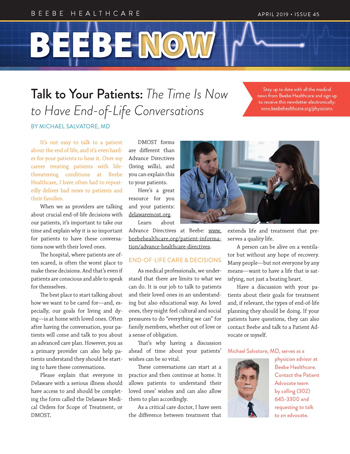 -> View archived issues of Beebe Now.
Beebe Healthcare Annual Reports
Visit our Annual Reports Archives->
Tunnell Cancer Center Annual Reports
2017-18 Tunnell Cancer Center Annual Report