What's the Latest in Technology for Diabetes?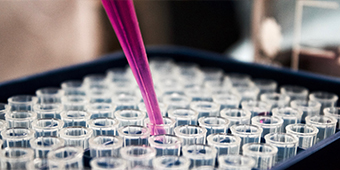 "Technology has impacted diabetes care and the way we manage diabetes," said Tina Trout, ACNS, CDE, certified diabetes educator with Beebe Diabetes Management. "We are so much more connected now – with our smart phones and devices – that our families and caregivers can also be more connected."
For diabetics who are looking for ways to better manage their condition – at their fingertips – there are smart phone apps.
"Many of the new iPhone options allow multiple people, parents, and caregivers to be connected through the app so they are alerted to glucose changes and whether the level is too high or low. It helps them keep an eye on their loved one and keep them safe," Tina said.
Diabetes & Technology
There are new insulin delivery devices as well, including insulin pens, inhaled insulin, and insulin pen combinations to make the process of giving yourself insulin daily easier and less painful than traditional injection methods. Insulin pumps and newly developed V-Go patches are also coming onto the market allowing diabetics to keep blood sugar levels more consistent without having to stop their lives for injections.
"The patches are especially interesting because it is something the patient can wear that is not as bulky as past devices," said Tina. "And, research has found that many of these devices significantly improve the patient's A1c control."
Oral medication options are also expanding and new products not only support diabetics, they also protect your heart.
Continuous glucose monitors (CGM) and glucose sensors can be worn for up to 14 days to provide regular glucose for diabetics. They also allows for the data to be downloaded so that CDEs and caregivers can work with the patient to find ways to avoid blood sugar highs and lows.
"No one knows more about these new device developments than our current patients," says Tina. "We have regular support groups where they get together and talk about what they've learned through researching online and also their experience with various methods and devices. Anyone is welcome to join!"
Learn more about the Diabetes Support Group and other educational offerings by calling 302-645-3121.
Beebe Endocrinology specialists can work with you to determine which device might be best for you and they can work with you and your insurance to order the right device. Make an appointment: 302-648-7999.
If you or a loved one has been hospitalized more than once in the past six months for issues related to diabetes, the CAREs program might be a good fit for you. Our CAREs nurse practitioners work with you to develop a plan to keep you out of the hospital. Learn more: 302-645-3337.
---