The Benefits of Robotic Weight-Loss Surgery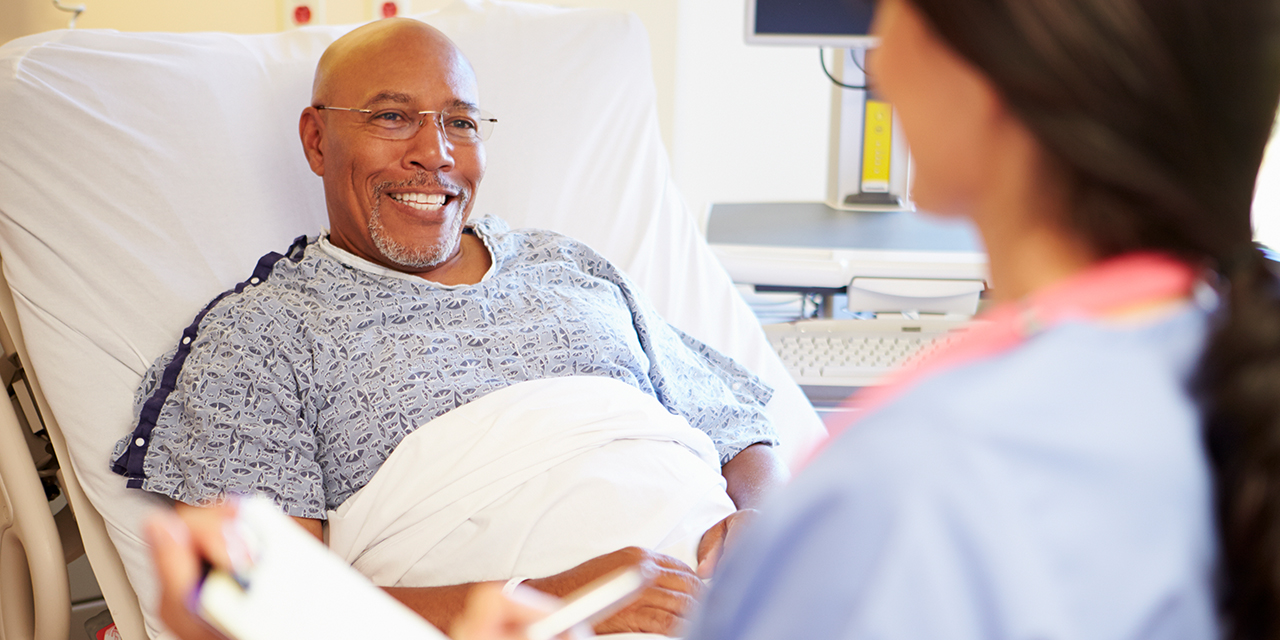 Losing weight and keeping it off can be a life-long struggle for some. In certain cases, people are unable to lose the weight necessary to be healthy. If you are struggling, talk to your primary care provider about whether you might be a candidate for surgical weight loss programs. Then, call my office to set up a consultation.
Adults who have a Body Mass Index (BMI) of 40 or higher are candidates for weight loss surgery. Those with a BMI of 35 or higher who also have additional health concerns such as diabetes, high blood pressure, sleep apnea, or heart disease, are also candidates for weight loss surgery.
In my practice, I specialize in gastric bypass and sleeve gastrectomy (gastric sleeve) weight-loss procedures. Through Beebe's Center for Robotic Surgery, I use the da Vinci Xi Robotic Surgical System – the most advanced technology available today.
Using the da Vinci system allows me to perform surgical weight loss procedures through the smallest of incisions. It is a precise surgical technique that benefits my patients because there is less risk of infection and patients heal from the procedure more quickly.
In many cases, my patients are able to go home the next day with minimal pain.
Types of Bariatric Surgeries
Bariatric surgery is a commitment to a new lifestyle. It is not the easy way out. For my patients, decided to have weight loss surgery is the same as committing to a new and healthier lifestyle. Each patient must complete a pre-surgery program, which includes diet, exercise, and regular office visits. This program teaches patients how they will need to live following surgery to have the best results.
At Beebe's Center for Robotic Surgery, I offer the two most successful weight loss procedures – gastric bypass and gastric sleeve or vertical sleeve gastrectomy.
Gastric bypass surgery reduces the size of the stomach and reroutes the intestines to change the digestive track. Gastric bypass assists with weight loss by limiting food intake and reducing calories that are absorbed after eating.
Vertical sleeve gastrectomy or gastric sleeve surgery reduces the size of the stomach to 30% of its original capacity. Because there is no rerouting of the intestines, it is less extreme than the gastric bypass. In addition to limiting the amount of food you are able to eat, the sleeve also offers excellent appetite suppression. This procedure does not require any implanted devices.
The da Vinci Robotic System: What You Need to Know
Each movement of the specialized da Vinci Surgical System is controlled by the surgeon who sits at the control platform. The robotic system is not preprogrammed as some may think. All of the surgery movements are done in real-time by the surgeon. However, the benefits of the robotic system is that it can make incisions and movements that are much smaller, more delicate, and intuitive.
The surgeon and the team follow the procedure on a screen in real-time. High-resolution video improves what the surgeon can see during the procedure.
Instead of being hampered by bone structure as the human hand is, the da Vinci system can make 360-degree movements, which is why the incisions can be so much smaller.
Robotic technology continues to advance, allowing Beebe Healthcare's surgeons and surgical teams to perform more intricate and complex surgeries that are less invasive.
By providing advanced robotic technology here at Beebe, we are able to continue to provide the highest quality services for our patients and community. We are committed to being a leader in providing patients with minimally invasive treatments that allow them to recover more quickly and get back to living and enjoying their lives.
If you are ready to take the next step, talk to your physician about whether you may be a candidate for bariatric surgery. You may also call Beebe General and Bariatric Surgery & Wellness Center for a consultation or more information: 302-703-3630.
The Beebe bariatric team offers free educational sessions on the second Saturday of each month. Learn more or register: https://www.eventbrite.com/o/beebe-healthcare-12791684355.
---