Be Real: Rachel's Favorite Things: Gifts For Self-Care
Let's face it – the holidays can be extremely stressful. For many of us, all of the expectations that come with the holidays can be too much to bear (see Carrie Snyder's blog this month!). When shopping for the women in your life or shopping for something for yourself, consider some self-care gifts. These are gifts that during the rest of the year we might not consider because it seems like a frivolity. However, taking care of yourself is so important!
For this month's blog, I put together a list of some of my favorite things that promote a healthy mental outlook and wellbeing. Enjoy!
For the coffee lover who is also into health:
Four Sigmatic mushroom coffee and golden latte mixes. I swear by the Create blend with Lion's Mane for everyday and love to unwind with the Golden latte mix. I warm up coconut milk on the stove and add a touch of cinnamon and honey for the perfect turmeric latte. (Hint: use a small milk frother to really make it special.) Link:

https://us.foursigmatic.com

.

Genius blend and green tea coffee pods from Vita Cup. The Genius blend includes turmeric and MCT with a dash of yummy cinnamon. I keep these pods in my office for when I need a quick boost during the work day. (Hint: get 20% off orders over $30 with code HOLIDAY20) Shop:

www.vitacup.com

.

Dark chocolate espresso beans. You can never go wrong with these for that person who just can't get enough coffee :-)
For the insomniac:
Weighted blanket. Not just for adults! My son loves his heavy blanket and sleeps more soundly with the weight on top of him. Plus - so warm!

Alexa Echo Dot. We love our Alexa for playing white noise and waterfall sounds to get you to sleep quickly and more soundly. (It's also great for the impromptu dance party!) Purchase on amazon.com.
For the wine connoisseur:
Great wine subscription. Dry Farm Wines touts itself as the only health-focused natural wine club in the world. The wines sold by Dry Farm are additive-free and lab-tested for purity. They are also sugar-free and have low alcohol content, perfect for sipping without the concern of a hangover after only a glass. Find out more:

www.dryfarmwines.com

.

Bin 66 (Rehoboth Beach, Del.) gift card. Bin 66 is a great local source of wine information. Bin 66 touts that its shop on Route 1 between Rehoboth and Dewey Beach houses the largest selection of rosé in Delaware. And, they host regular wine tastings so you can expand your palate and find just the right wine for you:

www.bin66.com

.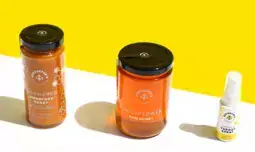 For the foodie:
Thrive Market gift card. I love Thrive Market, especially since in my area there aren't many delivery services such as Amazon Fresh. Thrive has a host of sustainably sourced and environmentally friendly products – not to mention organic snacks and other pantry staples! Check it out:

www.thrivemarket.com

.  

Beekeepers gift set. I recently got into Beekeeper's Naturals after my son and I had ongoing sore throats that we just couldn't seem to kick. Enter the Propolis Throat Spray. Within a couple days of using the spray, we both were feeling much better! There are a bunch of great products offered by Beekeepers – all honey related – and they have some great gift ideas:

www.beekeepersnaturals.com

.  
There are many, many ways to take care of ourselves this winter season. I just provided a few thoughts. There are also massage, facial, and nail salon gift cards that are great gifts!
Think about those you are buying for (and yourself) and what self-care they might be needing this season. They will surely appreciate it.
Happy Holidays!
---